CIRCLE's work is conducted by a dynamic, diverse team of researchers, program coordinators, fellows, and support staff. Team members contribute extensive quantitative and qualitative research expertise; ample experience working with partners in the public, nonprofit, and private sectors; and a wide range of interests in myriad aspects of youth participation. Individually and collectively, the staff is deeply committed to CIRCLE's mission of advancing stronger and more equitable youth civic education and engagement.
The CIRCLE team is led by Director Kei Kawashima-Ginsberg, who oversees all CIRCLE research and day-to-day operations. Dr. Kawashima-Ginsberg, formerly Lead Researcher and Deputy Director of CIRCLE, has served as director since 2015, when she succeeded former director Peter Levine.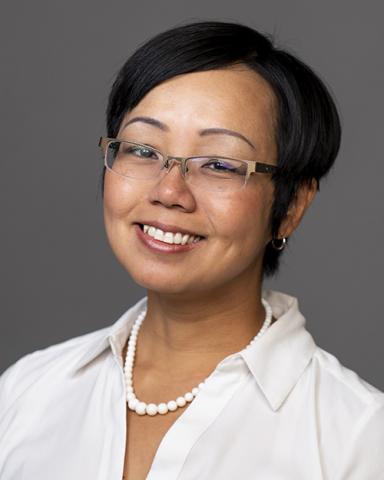 Kei Kawashima-Ginsberg
Director of CIRCLE
Kei Kawashima-Ginsberg, Ph.D., is the Director of CIRCLE. She oversees CIRCLE's wide-ranging portfolio of research and impact projects with its diverse partners and for audience groups. Kei has a background in Community Psychology and Social-Emotional Learning, which she applies to various projects at CIRCLE. Kei has a Ph.D. in Clinical Psychology (Child and Family subspecialty) from Loyola University Chicago but identifies as a community psychologist. Before coming to CIRCLE, Kei worked with young people and families at a public high school, and at an emergency room and community health center as a therapist in training. Working with people who faced numerous structural challenges made her want to work with systems that created those challenges in the first place, which attracted her to CIRCLE.
Kei serves as a national board member of Generation Citizen and Democracy Works, and lends her expertise as an advisory group member for Nonprofit VOTE, Project Information Literacy, Citizen Z project at Education Week, and the American Bar Association's Division of Public Education. She has been the lead author on landmark papers and reports, such as The Republic is (Still) at Risk – and Civics is Part of the Solution (with Peter Levine); The Future of Civic Education (in NASBE Magazine); Taking the Lead: How Educators Can Help Close the Gender Leadership Gap (with the National Education Association and the American Association of University Women); and All Together Now: Collaboration and Innovation for Youth Engagement. She has also published extensively in various peer-reviewed journals and written several book chapters. Learn more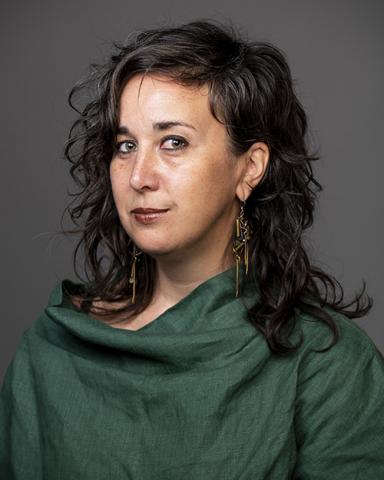 Abby Kiesa
Deputy Director
Abby joined CIRCLE in 2005, after working with students across the country, to focus on maintaining a conversation between research and practice. Now, as Deputy Director of CIRCLE, Abby continues that work and also provides leadership for CIRCLE's election strategies, website content, and external communications. She has worked on several major research projects and evaluations while at CIRCLE, as well as on several partnerships to support growing voters for a more equitable electorate.
Abby is well-versed in the wide range of youth civic and political engagement efforts and practice, and brings a broad view of the institutions and interventions that can make up ecosystems for civic development among all youth. She is most interested in how to effect change in community, institutional, and political systems to reduce inequality. Abby has been cited by news outlets such as The New York Times, CSPAN, NPR, and PolitiFact. Learn more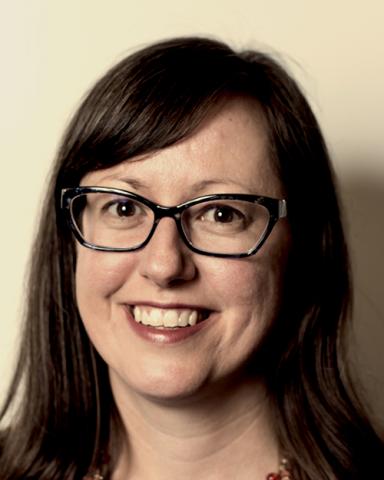 Kelly Beadle
Impact and Outreach Manager
Kelly Beadle joined CIRCLE in February 2019 and manages CIRCLE's voter registration research project. Her role is to lead qualitative and quantitative analysis on voter registration and participation, in addition to program evaluation for the project. Before joining CIRCLE, Kelly worked on program development, running field experiments and fundraising in numerous national and state-based organizations. She began her career and worked for over a decade in Minnesota, which she considers her home. In her free time, you can find her reading academic papers on experiments to change political behavior or planning a trip to a new country.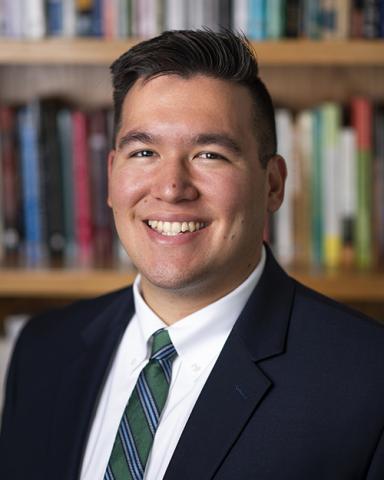 Peter de Guzman
Associate Researcher
Peter de Guzman is an Associate Researcher at CIRCLE, where he conducts research on voter registration, the electoral context of youth voting, and youth media creation. Peter is particularly interested in social identity and political participation among young people of color. CIRCLE projects Peter has contributed to include multiple analyses on the political participation of Asian American youth and the ways community-based voter registration groups engage new members of the electorate. Learn more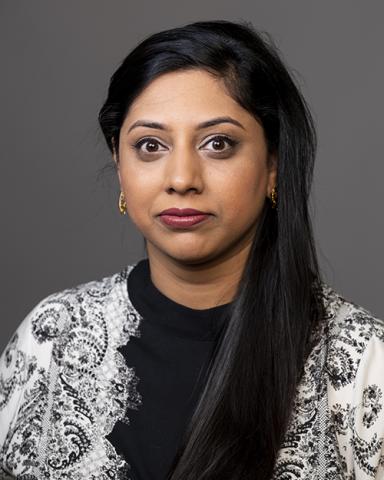 Noorya Hayat
Senior Researcher
Noorya Hayat joined CIRCLE as a researcher in January 2016. She works on projects that help promote civic learning and engagement in the K-12 education system and beyond, and she is interested in the intersection of education, both in formal and informal settings, and civic learning and awareness in youth, particularly from marginalized and diverse ethnic backgrounds. Noorya has experience working in the U.S. and abroad in teaching and educational research. Before joining CIRCLE, Noorya worked as an international researcher and coordinator in public health and nutrition awareness in the developing world. She has experience teaching and mentoring students from diverse backgrounds and grade levels, and worked as an early childhood educator in Boston.
She holds an Ed.M. in international education policy from the Harvard Graduate School of Education with a focus towards global education and citizenship for the 21st century, monitoring and evaluation for improving education systems, and applied data analysis. She also has a background in economics and anthropology. Noorya is passionately interested in narrowing gaps in civic education, awareness, and life-opportunities for underresourced communities by providing evidence-backed research for decision-making and policies.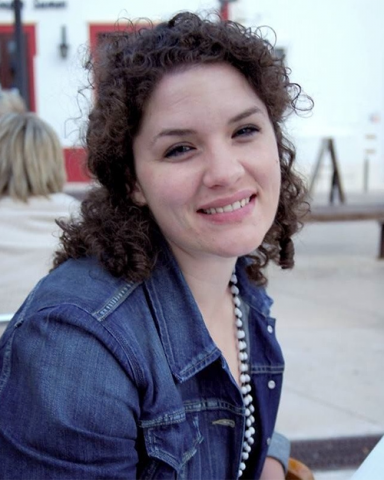 Sarah Keese
Project Manager
Sarah Keese joined CIRCLE in 2020 as the Project Manager, restructuring processes and enabling CIRCLE to deepen its vital efforts and strengthen our civic engagement work. Joining the team from Albania, Sarah has a background in database management with the Department of Defense and worked on a USAID project in Albania focused on deterring radicalization and violent extremism through women's empowerment, youth engagement, and civic strengthening. Despite this seemingly disparate background, Sarah is passionate about the mission of CIRCLE to collaborate with and recognize youth as assets in their communities. Through her work in international development, she has seen firsthand the impact that youth can have within their communities as agents of resiliency and change and appreciates the value of research and data to inform these crucial programs.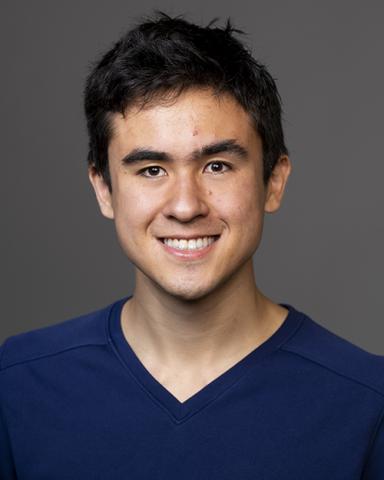 Kristian Lundberg
Researcher
Kristian Lundberg conducts research and performs data-driven analysis on youth political behavior and voter participation, young people's impact on policy and electoral outcomes, and youth engagement in civic life more broadly. Kristian is particularly interested in the impact of youth civic participation on efforts to reduce structural inequities. Research projects Kristian has worked on at CIRCLE include county-by-county analyses of voting patterns in the 2020 primaries, analyses of CIRCLE's pre-election polls of young people aged 18-29, and longitudinal and cross-sectional studies of voter registration activities. Learn more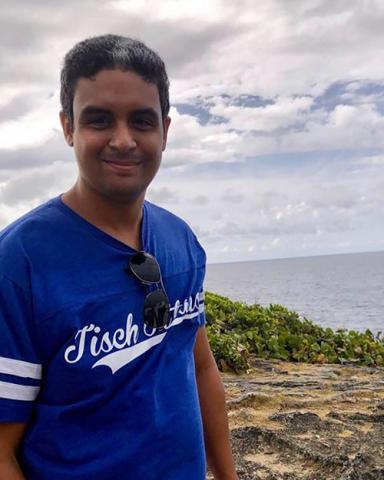 Alberto Medina
Communications Team Lead
Alberto Medina leads CIRCLE's communications. He collaborates with CIRCLE leadership on strategic communications, oversees the editorial work to produce and disseminate research, and maintains CIRCLE's digital presence. Alberto began working with CIRCLE in his previous role as Communications Specialist at the Tisch College of Civic Life—CIRCLE's institutional home—where he led a variety of communications efforts and initiatives. A graduate of Yale University, Alberto previously worked as a freelance writer and editor and at national newspapers in his native Puerto Rico. He is a commentator and advocate on Puerto Rico's political status.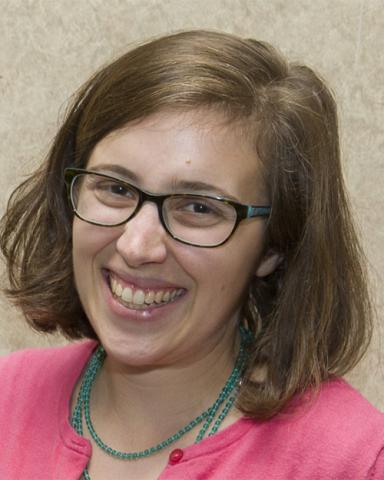 Alison Cohen
Affiliated Researcher
Alison Cohen, PhD, MPH, is an affiliated researcher with CIRCLE. Alison's research includes studying educational, health, and civic inequities among young people, and evaluating strategies to reduce inequities using quantitative and qualitative techniques and in partnership with practitioners. Trained in both epidemiology and education, she has a PhD in epidemiology and a Masters of Public Health in epidemiology and biostatistics from UC Berkeley.
Research Assistants
In the summer of 2021, we're pleased to have the assistance and support of students—primarily from our home institution, Tufts University—who are serving as research assistants and supporting various projects:
Ruby Belle Booth
Ruby is a senior at Tufts University double majoring in History and Women, Gender, and Sexuality Studies. While at CIRCLE, Ruby is helping to evaluate civic learning projects responding to COVID and the 2020 election through the Civic Spring Project. She is also assisting with a range of communications projects to help disseminate CIRCLE's research and maximize its impact. During the summer of 2020 she was a CIRCLE Diverse Democracy Fellow.
Nicholas Cicchinelli
Nicholas is a PhD student concentrating in Gender and Intersectional Analysis in International Relations at The Fletcher School. His research aims to shed light on the experiences of sexual and gender minorities resisting discrimination and political repression, surviving violence and persecution, and seeking international protection through refuge or asylum, particularly in the context of U.S. foreign policy and international human rights law. As a 2021 Diverse Democracy Fellow, he supports CIRCLE's 20th anniversary activities and institutional advancement initiatives, as well as conducting analysis on youth attitudes toward democracy and engagement in democratic practices. 
Prior to his graduate studies, Nicholas supported democracy and human rights programs in Russia and Eurasia at the National Endowment for Democracy in Washington, DC; interned with the U.S. Department of  State at the U.S. embassy in Riga, Latvia; and served as a Fulbright English Teaching Assistant to Moldova. He holds a Master of Arts in Law and Diplomacy from the Fletcher School and a Bachelor of Arts in Russian Studies and International Relations from Wheaton College (MA).
Alex Foley
Alex is working on a study of youth participation in political movements and is supporting the development of a national roadmap for teaching civics and U.S. History in K-12 schools. She holds a degree in Political Economy from Georgetown University and is currently pursuing her M.P.P. at Harvard's Kennedy School of Government. Before graduate school, Alex taught high school social studies in Clayton County, Georgia, and worked with adjudicated youth in Washington, D.C. During the summer of 2020 she was a CIRCLE Diverse Democracy Fellow.
Madeline McGee
Madeline is a Diverse Democracy Fellow at CIRCLE and a second-year M.A. student in Tufts University's Eliot-Pearson Department of Child Study and Human Development. Her work with CIRCLE's Rep Us team focuses on the many ways media, especially news media, intersect with youth civic development and participation. She is interested in how the inclusion of diverse youth voice in news, as well as collaborations between news media and young people, can benefit both youth political efficacy and democracy at large. Before joining CIRCLE, she worked as a journalist for the Anchorage Daily News, The New York Times, and The Atlanta Journal-Constitution. She holds a B.S. in Media Studies from Kennesaw State University.