CIRCLE frequently publishes analyses based on newly calculated data that offers insight into various aspects of youth civic education and engagement.
We also produce and feature two major interactive tools that allow users to explore two significant aspects of our work: young people's influence on elections, and the local conditions that influence youth participation and may serve as levers to increase and improve it.
Our exclusive data-based rankings of the top Senate, House, and Governor races across the country where young people have the highest potential to shape the outcome.
Learn More and Explore YESI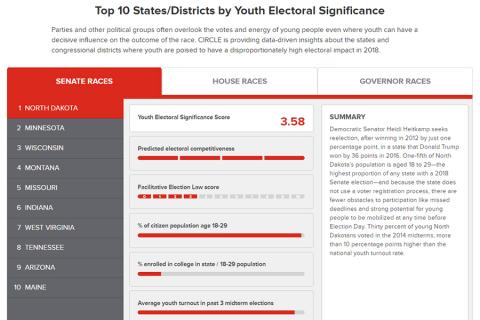 A searchable, county-by-county index of local political, socioeconomic, and demographic characteristics that highlight where increased investment may help enhance youth engagement.
Learn More and Explore RAYSE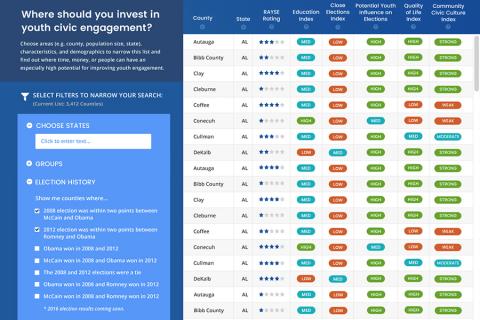 Coming Soon!
In the coming months, we'll be unveiling our most comprehensive and ambitious data tool yet, combining more than 30 individual indicators related to youth voting, broader civic participation, and to the contexts and conditions that shape engagement. Stay tuned!