CIRCLE Welcomes the New Dean of Tisch College: Dayna Cunningham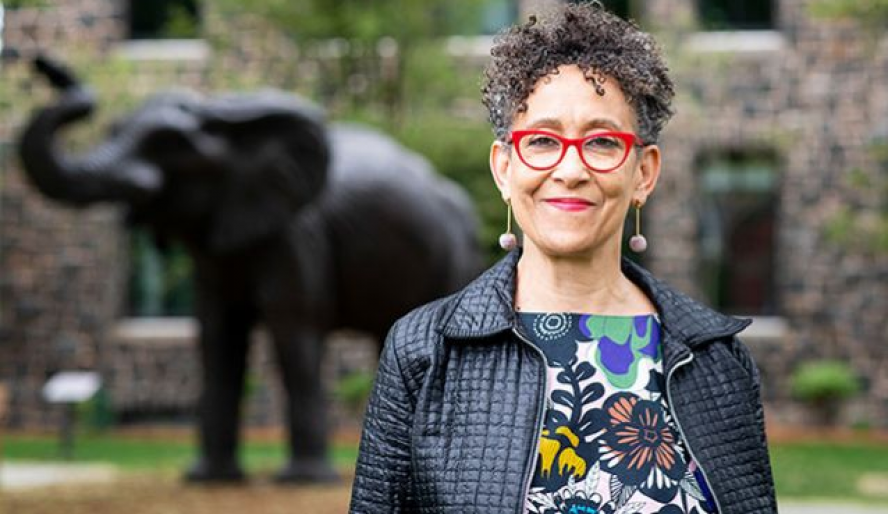 We're excited to welcome Dayna Cunningham to her new role as Dean of the Jonathan M. Tisch College of Civic Life, CIRCLE's institutional home at Tufts University. Cunningham, most recently the founder and executive director of the Community Innovators Lab (CoLab) at MIT, brings to Tisch College and CIRCLE vast experience and a profound commitment to more equitable communities.
Dean Cunningham previously worked as a civil rights lawyer at the NAACP Legal Defense and Educational Fund, litigating voting rights cases in the South and fighting the systemic disenfranchisement of historically marginalized communities. As Associate Director at the Rockefeller Foundation she helped support communities—but also gained insight into some of traditional philanthropy's shortcomings in developing sustainable, equitable partnerships and initiatives. That led her to MIT, where she first directed the ELIAS Project and then founded CoLab, where she built major collaborations that prioritized the well-being of marginalized communities and worked with local groups to develop democratic control of resources and community decision-making.
"My colleagues and I look forward to getting to know Dayna and partnering with her on many fronts," says CIRCLE Director Kei Kawashima-Ginsberg. The vision she brought to found the renowned CoLab sets a north star for how we can use our civic imagination to advance greater equity in civic opportunities for young people and help realize the vision of a truly multiracial democracy."
In all her work, Dean Cunningham has demonstrated and articulated goals and values that align with CIRCLE's approach. She has shown an inclination to envision that which has not existed through imagination, which we must do regularly to think about what's possible to build with young people and in support of young people previously marginalized by institutions.
About urban planning she said: "It's time to imagine again what is required to build inclusive, thriving, sustainable cities." As she concluded her tenure at the MIT CoLab, she wrote about the importance of leveraging a diversity of expertise and knowledge: "Any and everywhere we are, our students, faculty and community have played a vital role, providing hands-on planning support to communities seeking a meaningful say in shaping their own development trajectory based on the knowledge of the community itself," she wrote.
A focus on systemic and structural issues and a profound concern with equity have also been hallmarks of Dean Cunningham's work. She is clear-eyed about what this work requires of ourselves, each other, and our institutions, including "supporting reflective practice to encourage habits of professional self-examination." We share these goals and values, and we look forward to learning from and working with Dean Cunningham, who will serve as an ex-officio member of the CIRCLE Advisory Board.
Dean Cunningham succeeds former Ambassador Alan Solomont, who retired at the end of June  after leading and driving Tisch College through more than seven years of remarkable growth and impact. As Dean, Solomont was an extraordinary champion of CIRCLE, and we are endlessly grateful for his support.