Immigration and the 2012 Election
A new CIRCLE analysis explores young people's views on immigration reform and how immigrant youth participated in the election
A new CIRCLE fact sheet uses post-election youth polling to examine young people's views of immigration reform and how youth with recent immigrant backgrounds participated in the 2012 election.
Only a relatively small portion of young Americans rated immigration as their top issue in the 2012 election, yet those young people overwhelmingly favored creating paths to citizenship for undocumented immigrants. In addition, young immigrants and youth with at least one parent born in another country make up a significant portion of the youth population in the U.S. Fifty-six percent of this group report voting in the 2012 election, with 76% supporting President Obama and 20% Governor Romney.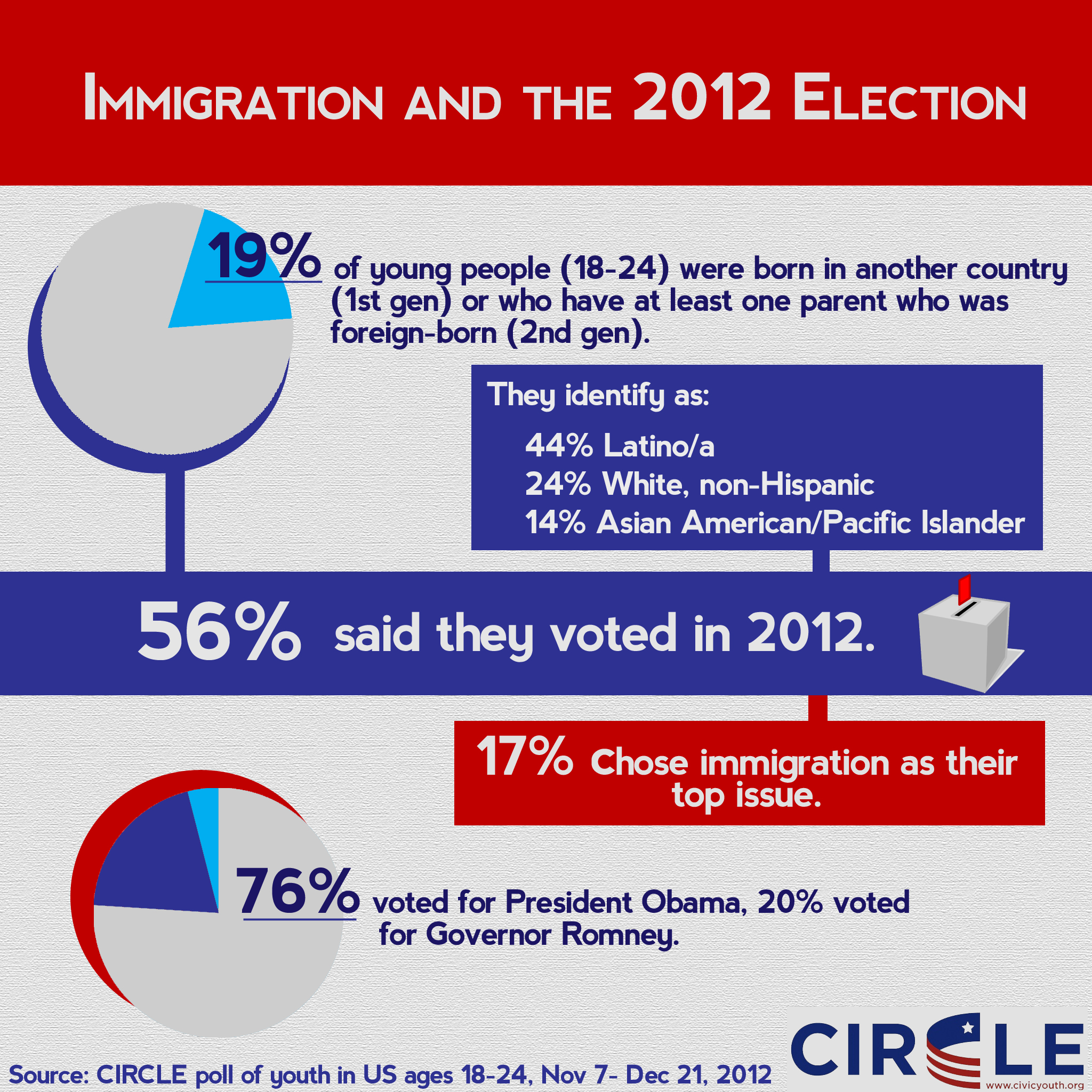 This new CIRCLE fact sheet is drawn from data included in a post-election survey commissioned by the group consisting of 4,483 young Americans, ages 18-24. The telephone survey, conducted in Spanish and English, began the day after the 2012 election and included oversamples of African American and Latino youth (but data for the full sample was weighted to be proportional to the current youth population). The toplines from the survey were released earlier this year.