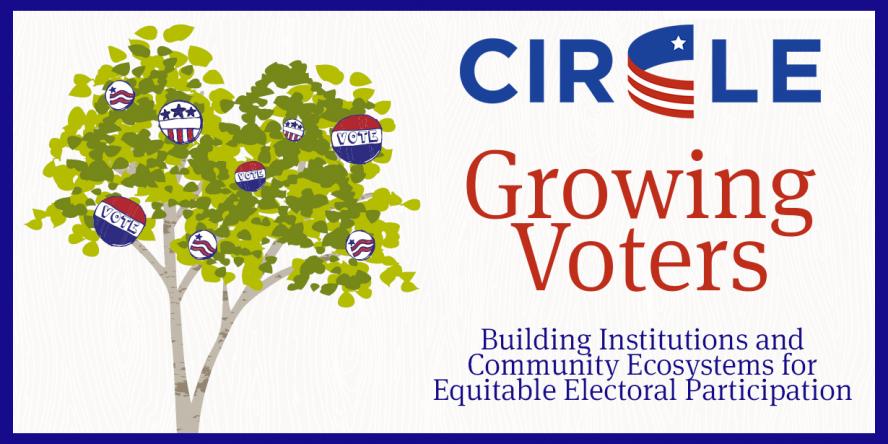 Something big needs to change in how we prepare all young people to vote, lead, and engage in the country's evolving multiracial democracy. We believe it's possible, urgent, and necessary.
We call it CIRCLE Growing Voters.
The Report
The CIRCLE Growing Voters report introduces and details a paradigm-shifting framework for developing the next generation of voters. Based on rigorous, comprehensive research, including findings from an exclusive survey of teens, it serves as a guide for every institution and community to play a role in this work. The report includes actionable recommendations for educators, organizers, policymakers, journalists, funders, families, young leaders, and more. Only by working together can we close voting gaps, expand the electorate, and support a more equitable and representative American democracy.
Explore its pages, and download the executive summary and the full version below.
The Event
On June 14 we held a virtual event to release the report and introduce the CIRCLE Growing Voters framework. We presented an overview of the research, featured a panel of young voters; and heard from organizers, policymakers, and experts in various fields about how they're working to put into practice the principles of CIRCLE Growing Voters.
If you missed it, watch full video of the event below!
Summer Learning Series
Throughout the summer of 2022, we'll be hosting a learning series to dive deeper into the CIRCLE Growing Voters framework. Starting with the launch of the CIRCLE Growing Voters report on June 14, a series of online events and asynchronous activities will walk participants through the research on youth voting and engagement, and what various fields, institutions, and communities can do to grow voters and foster more equitable civic development. Participants will walk away with practical ideas and action items to implement the CIRCLE Growing Voters framework for the 2022 election and into the future.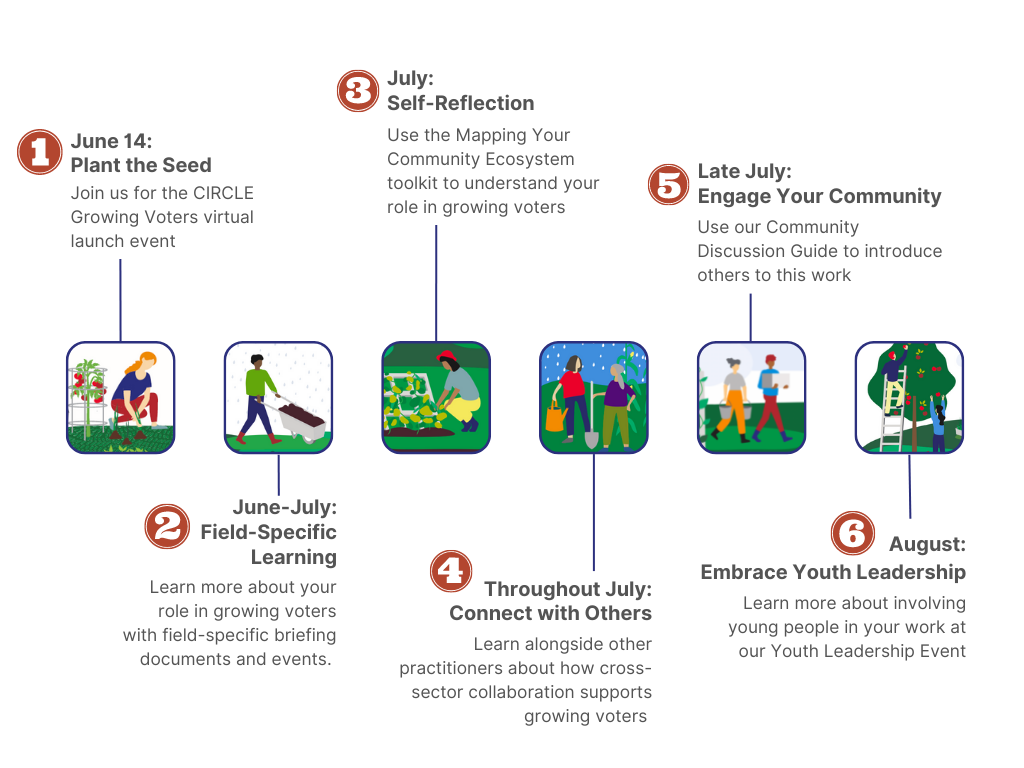 Sign Up to Learn More and Grow Voters
We're excited to connect with you and share more information about the CIRCLE Growing Voters learning series. Join this email list to receive information about all the events and opportunities described above, and share the invitation with any interested friends and colleagues!