Understanding Youth Attitudes and Beliefs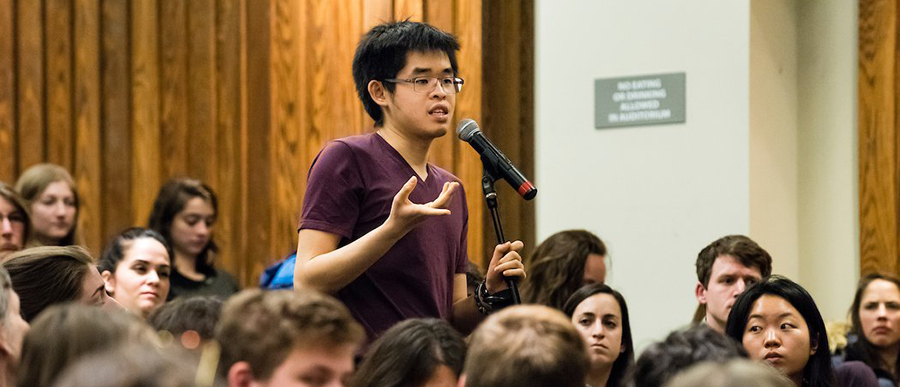 Youth and Gun Violence Prevention
Youth and Gun Violence Prevention
After the 2018 school shooting in Parkland, Florida, many young people joined a youth-led movement for gun control that shaped the midterm elections.
Typology of a Rising Generation
Typology of a Rising Generation
CIRCLE's unique typology of youth attitudes goes beyond "liberal" or "conservative" to identify what young people value and how they feel about their ability to effect change political and social change.
How Young Women Shape Elections
How Young Women Shape Elections
They political attitudes and beliefs of young women can differ from those of young men. As we look forward to 2020, explore our analysis of how young women shaped the previous presidential election.
Overview
The civic and political attitudes, preferences, and beliefs of young people in America can trend in a certain direction, and throughout much of modern American history they have been vastly different than those of older adults. Youth are also incredibly diverse; not just in terms of their identities, but also of their experiences, opinions, values, goals, visions for the country, and approaches to engagement in civic life. In order to effectively encourage diverse young people to vote or to participate in their communities—and to strengthen the civic infrastructure that will create opportunities for them to do so—we must strive to understand young people's attitudes and beliefs.
Latest Research
CIRCLE's analysis of our 2022 youth survey data shines a light on some of the barriers that may prevent young Latinos from fully participating in elections.
White youth are not a monolithic group, and young white people without college experience may lack some information and support needed to vote.
New research suggests that civic engagement can be associated with worse mental health for youth, but having access to community assets and strong connections can help.
Themes and Areas of Research
In the News
The Washington Post
Delaware Public Media
The Up and Up