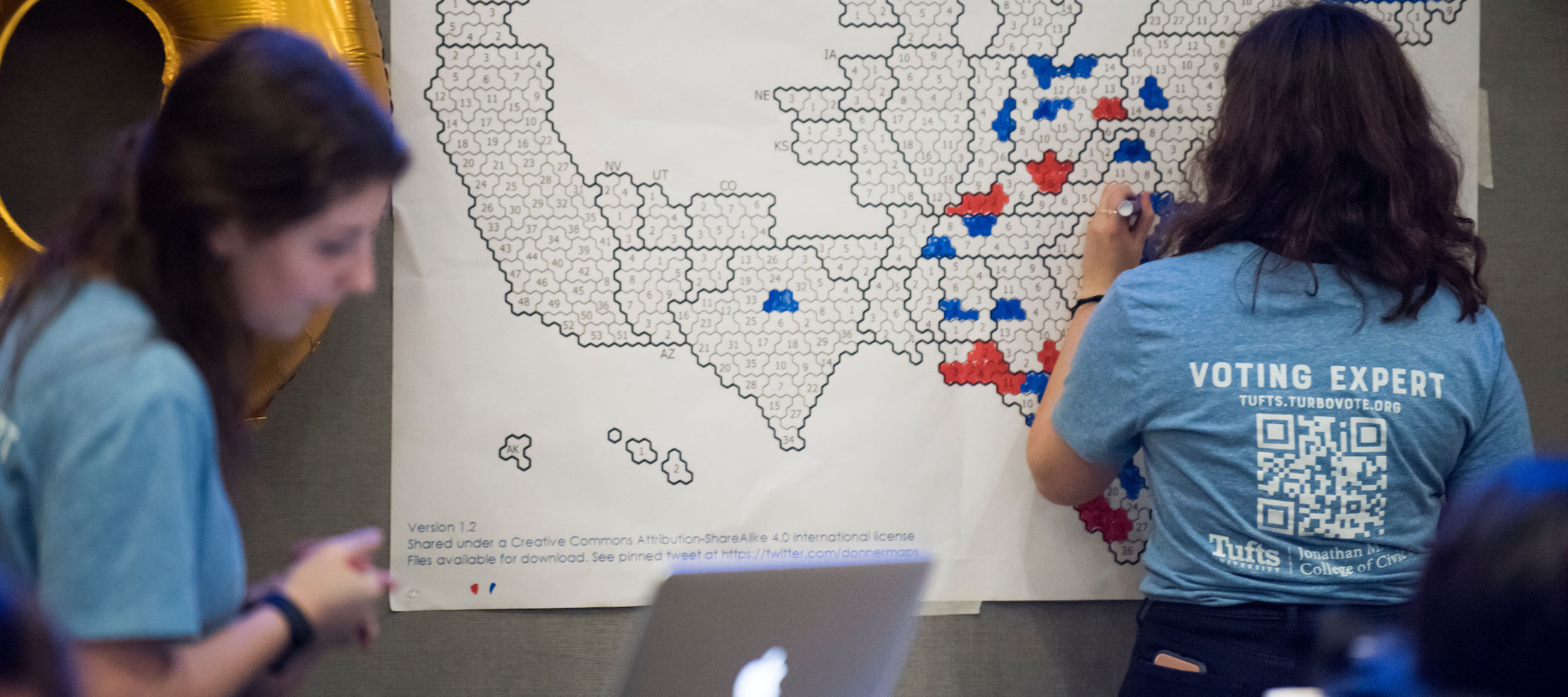 Youth Voting in 2022
Our comprehensive research on the impact of young voters in 2022 will track young people's participation, attitudes, and influence on the midterm elections
CIRCLE Growing Voters
Our signature framework for preparing young people to participate in democracy has recommendations for educators, policymakers, and community members to help engage youth before they reach voting age.
Engaging a Broader Electorate
Engaging a Broader Electorate
We worked with young Opportunity Youth United leaders in six communities to understand the experiences of their peers and produced a report on the barriers to voting faced by low-income youth and how election administrators can help help address them.
Overview
Voting is a fundamental act of civic participation through which young people contribute to democracy. While it's just one of many ways forms that youth engagement can take, it is a powerful way for young people to make their voices heard and to have an impact on issues that affect them and their communities; it can also serve as an entry point to other forms of participation.
Historically, young people have voted at lower rates than older adults. That may be starting to change: as you can read below, 2018 and 2020 saw major increases in youth voter turnout. However, there's still much work to do. Our research consistently indicates that the preparation many young people receive (or fail to receive) to become informed voters is inadequate, leading to significant variations in voting rates by race/ethnicity, educational attainment, and other socioeconomic and demographic factors.
When certain groups have more say in what happens in their communities and the nation, we fall short of the premise of our democracy. At the same time, we miss an opportunity to improve our communities and the systems that develop informed and passionate civic actors by not actively addressing structural barriers to civic learning and opportunities. Thus, broadening youth voting is one of the vital tasks in strengthening democracy.
Latest Research
Spaces where youth can learn, discuss, and wield political information can build confidence in political involvement and lead to higher likelihood of voting.
​​​​​​​With librarians serving as trusted civic educators, libraries can be spaces for nonpartisan voter registration, for youth-led conversations about issues, and for creating media.
​​​​​​​Engaging young people and supporting their electoral participation must happen year-round, and it's never too early to start with an eye toward 2024.
Data Tools and Major Reports
Youth Voting and Civic Engagement in America
Our comprehensive data tool features more than 30 individual indicators of young people's participation and the conditions that shape their engagement, including youth voting data from the 2016 and 2018 elections—2020 data will be added in the coming months.
CIRCLE Growing Voters
Released in 2022, the CIRCLE Growing Voters report introduces a new framework to transform how communities and institutions prepare youth for democracy. It includes major recommendations for organizations across sectors to do this work more equitably and effectively.
RAYSE: Reaching All Youth Strengthens Engagement
Our exclusive tool provides county-level data on electoral history, population, quality of life, and other factors that influence engagement in order to guide local conversations and investments to increase youth voting and participation.
Themes and Areas of Research