Voting is a fundamental act of civic participation through which young people contribute to democracy. While it's just one of many ways to engage in civic life, it is a powerful way for young people to make their voices heard and to have an impact on issues that affect them.
Historically, young people have voted at lower rates than older adults. That's starting to change: recent elections have seen historically high youth voter turnout. But major inequities in voting rates by race/ethnicity, educational attainment, region, and age group remain—often the product of highly unequal access to information and opportunities to participate.
Our work is aimed at broadening youth voting for a more equitable electorate and a more robust and representative democracy.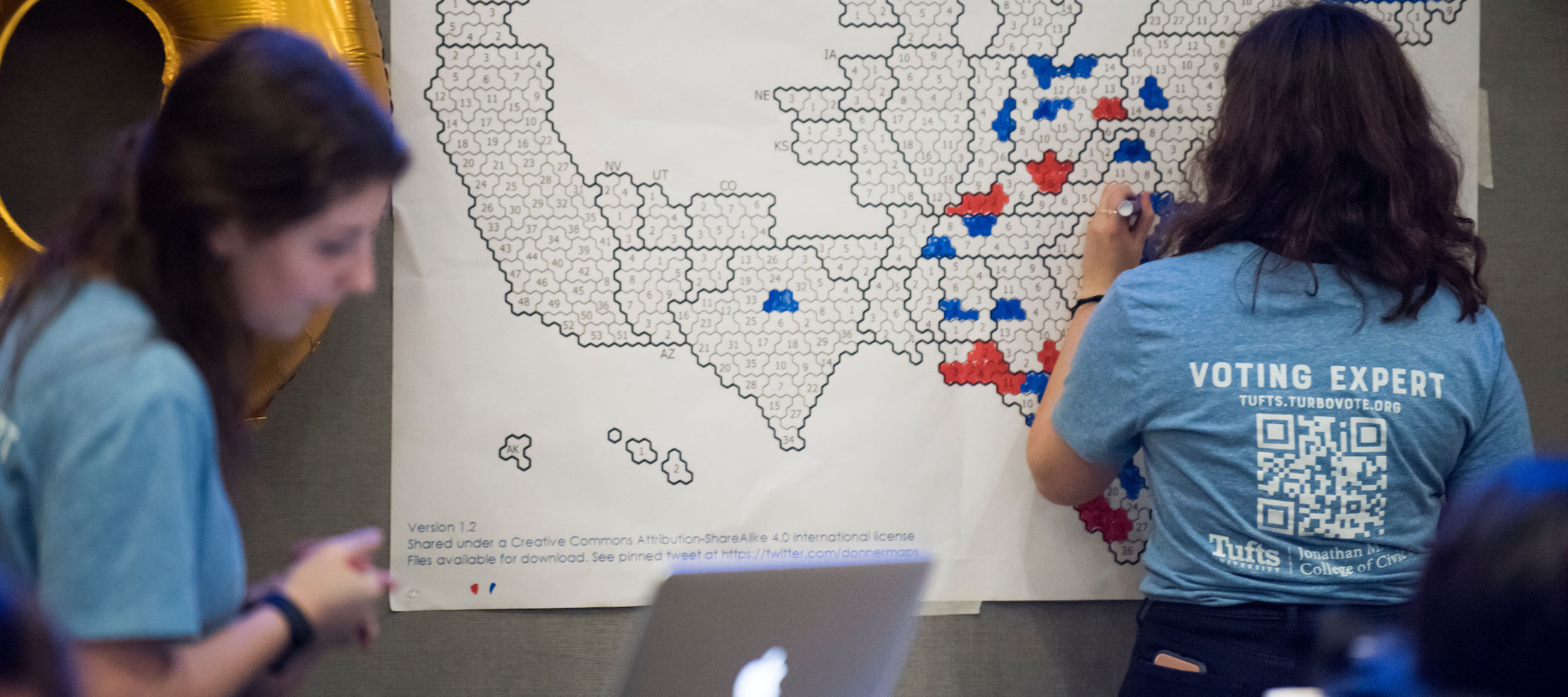 CIRCLE Growing Voters
Our signature framework for preparing young people to participate in democracy has recommendations for educators, policymakers, and community members to help engage youth before they reach voting age.
24 Before '24
We share 24 recommendations based on our landmark CIRCLE Growing Voters report for stakeholders in a wide range of institutions and communities to start engaging youth for the 2024 elections—and beyond.
Political Homes
What helps youth feel informed and engaged enough to participate in democracy and leads to higher youth voting? Our recent research highlights the power of "political homes" where young people can learn, collaborate, act, and grow as civic actors.
Youth Voting in 2022
Our comprehensive research on the impact of young voters in 2022 tracked young people's participation, attitudes, and influence on the midterm elections
Did You Know? Fast Facts on the Youth Vote
76% vs. 40% vs. 23%
According to our 2022 survey, 3 in 4 youth say they have the power to change the country, but just 2 in 5 say they feel well-qualified to participate in politics. Just under 1 in 4 cast a ballot. Youth aren't apathetic; we're failing to prepare and engage them.
2018: 28% | 2020: 50% | 2022: 23%
Though youth turnout in 2022 dropped from its historic high for a midterm in 2018, young people's electoral participation in recent elections has been much higher than in the previous decades.
50% vs. 20%
The education gap is one of the major inequities in youth voting, according to Census data, half of youth with a Bachelor's degree voted in 2022, compared to just 20% of youth whose highest educational attainment is a high school diploma.
More Research
CIRCLE's full report includes four in-depth analyses of Asian, Black, Latino, and White youth in the 2022 midterm elections.
New estimates show that 8 million youth are aging into the electorate in 2024, joining a diverse and politically active generation that can have a major impact on elections. 
Community leaders and institutions can learn from and implement strategies and tools used by educators to teach and engage youth.